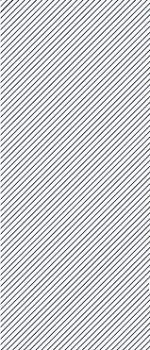 SOCIETÀ NEL SETTORE DELLA STAMPA
SOCIETÀ CON MENO DI 20 DIPENDENTI
TITOLI DI LIBRI IN STAMPA
BILANCIA COMMERCIALE POSITIVA
FATTURATO CON STAMPA DI PACKAGING
PRODOTTI STAMPATI REALIZZATI
Production
The world of print is bigger than you think. Print surrounds us and we use it every day. It decorates and shapes the world we live in. Print is posters, signs, textiles, home decoration, brochures, labels, newsletters, leaflets, cards, photographs, packaging, newspapers, magazines, books, and much more! Things you would not think that printing is involved such as ceramics, bathroom tiles, solar cells, dashboards in cars, antennae, sensors etc. Discover the different printing techniques used to create these products.
Offset printing
Offset printing presses transfer ("offset") an inked image from a plate onto a rubber blanket, which is then transferred onto the printing surface. Offset presses can be sheet-fed or web-fed. Web-fed machines can be heatset or coldset. Offset is often used to produce large volumes of high quality prints.
(Roto)gravure printing 
Gravure printing is a type of intaglio printing process, which involves engraving the image to be printed onto a cylinder. Cylinders are usually made from copper-plated steel which is then chrome-plated after being engraved. Each colour is printed separately and must dry before another is added. It is the fastest process with speeds up to 17m/s (~60km/h).
Large format printing
Large format printers print products which are too large for most other printing presses, e.g., billboards. Sizes vary up to 5m width and today large format printers use the inkjet technology to print on various substrates. Larger giant posters are stitched together.
Digital printing refers to presses that do not need a printing form. The most prominent techniques are inkjet and electrophotography (laser printers). Digital printing is often used to fulfil orders of a smaller volume, on-demand or including personalisation. The formats and products can be very different from small advertising materials to books up to large format printing. A personalised photo book which a customer has designed himself online is a typical example. The process is called web-to-print.
Flexographic presses use a flexible relief plate to print on a wide variety of substrates (including those which are non-absorbing like plastic). Flexographic printing is often used for labels and for packaging, mainly food packaging.
In screen printing the ink is transferred onto a substrate (textiles, ceramics, wood, paper, glass, metal or plastic, for example) through a screen mesh. Certain areas of the mesh are made impermeable using a blocking stencil. Screen printing is the most versatile printing process and is able to deposit a very high amount of ink predestined for effect and functional printing.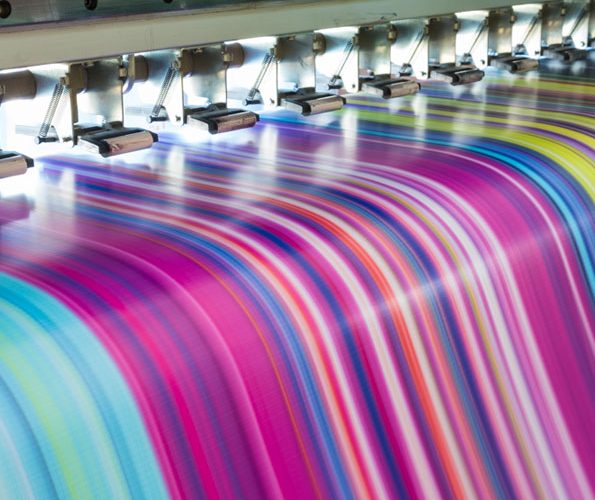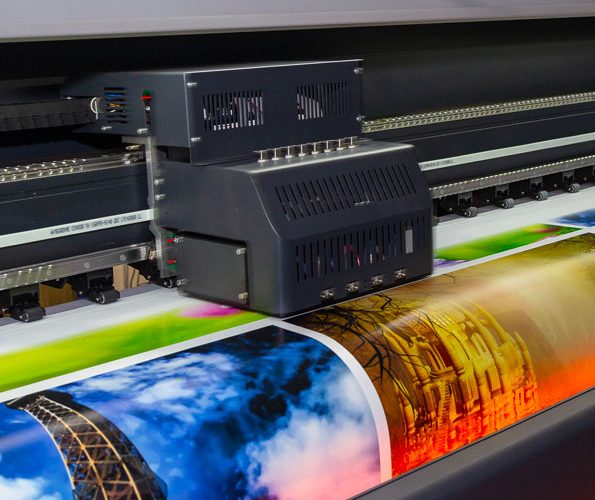 Production step-by-step
Production involves various stages.